Community Workshop: Global Mental Health and Wellbeing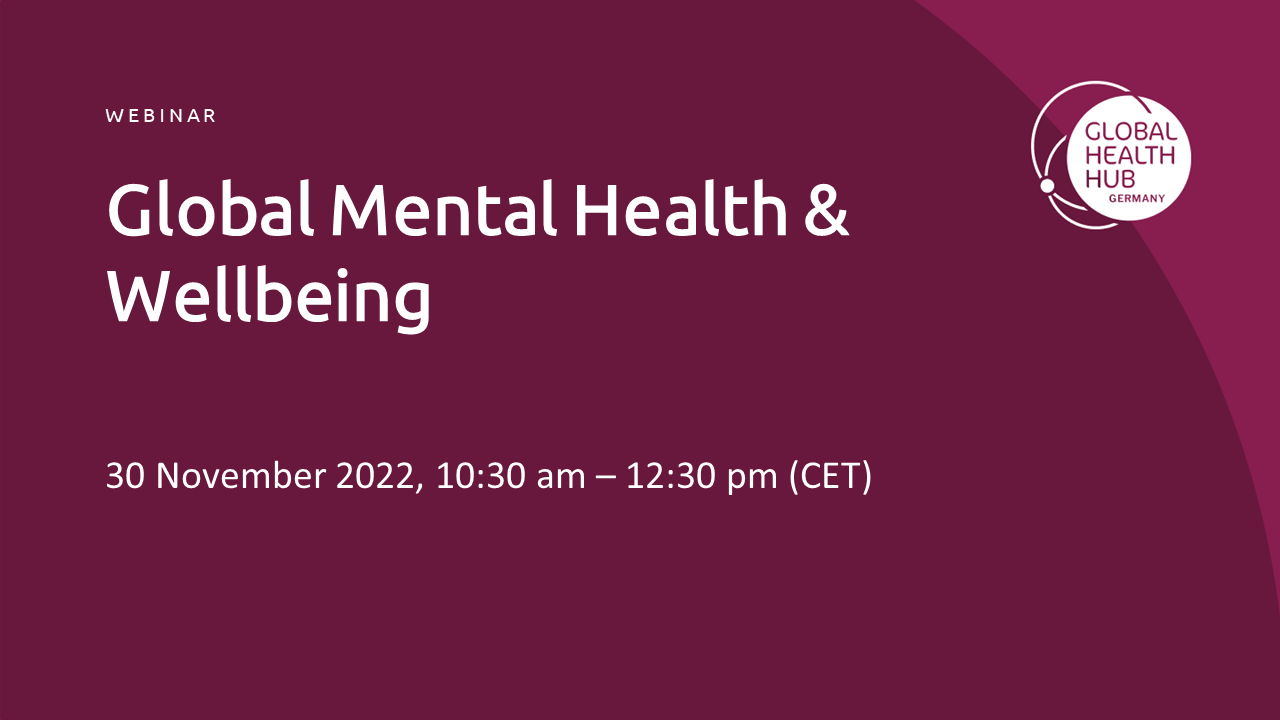 The topic of mental health and wellbeing was selected by all our Community Managers as the cross-cutting theme for our Communities this year. Eight of the Hub's twelve Communities are participating and submitted inputs from their specific thematic perspective on the issue of global mental health.

In the workshop, the Global Mental Health Community will present the findings from these inputs. The objective of the workshop is to discuss the interfaces and correlations between mental health and other areas of global health and identify recommendations for Germany's role in advancing global mental health.

Highlights include:
Gain inspiring insights into how other countries integrate mental health from guest speaker Sarah Kline, CEO of United for Global Mental Health
Learn why and how global mental health matters in all areas of global health and how mental health can be more systematically included
Be part of the discussion on what role Germany can/should play in advancing global mental health.
We want to use the results from this workshop to publish a Community Paper to be shared with the wider global health community in Germany, including relevant German Ministries.

Kindly note that the webinar will be recorded.


To join in this debate, please register for the event using this link.