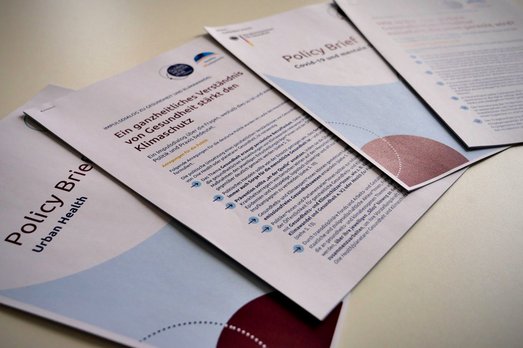 In the context of our Catalyst Dialogues, Hub Communities and other formats, we regularly produce publications with concrete recommendations. What makes these publications special is the involvement of multiple actor groups in the process of their creation, allowing us to leverage diverse expertise and present a variety of perspectives.
What happens to the publications?
The Hub management team ensures that the findings are communicated to policymakers. They are presented to and discussed with representatives of the political sphere, allowing them to influence political debates and decision-making processes. Additionally, the management team ensures the visibility of the results in the Global Health community, including traditional media outlets such as Deutsches Ärzteblatt or Tagesspiegel Background, as well as social media platforms like LinkedIn and Twitter. 

Interested in the Hub's findings? 
We are happy to organize presentations and dialogues on the topics we cover. 

Get in touch now!