G7 Health Ministers' Meeting in Nagasaki: Overview of commitments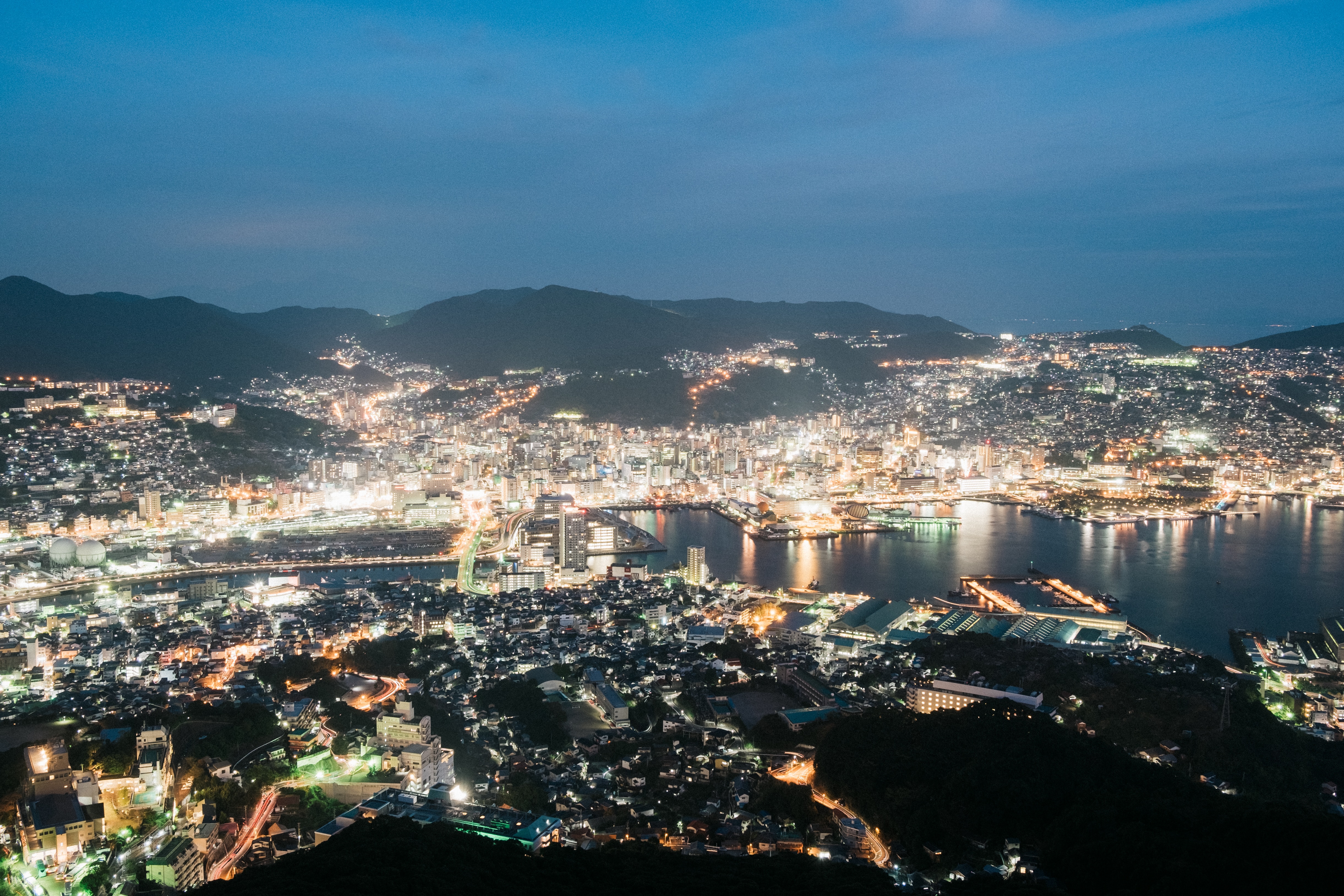 G7 Health Ministers committed to cooperation for a healthier future across Global Health Architecture, Universal Health Coverage, and Health Innovation
The G7 presidency of Japan in 2023 followed on Germany's G7 presidency and continued commitment to working together for a healthier future.  On 13th and 14th May, the G7 Health Ministers' Meeting in Nagasaki City reached important results.
 "An important meeting, a meeting that showed that health care should improve worldwide. To this aim better cooperation as well as digitalization are key."
Prof. Dr Karl Lauterbach
German Federal Minister of Health 
​​​​​The G7 health ministers adopted a joint statement, in which they:   
expressed their solidarity with the peoples of Türkiye and Syria affected by the horrifying February earthquakes and their continued support in tackling the consequences of the catastrophe. 
condemned in the strongest possible terms Russia's war of aggression against Ukraine, reiterated their constant call on Russia to put an end to the war it started and committed to continued support to Ukraine to strengthen the operation and rebuilding of its health system.  
condemned the ongoing fighting between the Sudan Armed Forces and the Rapid Support Forces, which threatens the security and safety of Sudanese civilians undermines efforts to restore Sudan's democratic transition and also risks regional destabilisation. 
reaffirmed support for Taiwan's meaningful participation in the WHA and WHO technical meetings. 

In Nagasaki the G7 health ministers met for the first time in a phase, when the world has been transitioning from the acute phase of the COVID-19 pandemic and drew important conclusions for the future. They emphasized: 
the necessity to establish a medical countermeasures (MCM) ecosystem that will facilitate global, equitable, rapid, effective, and affordable access especially in low- and middle-income countries (LMICs) during future health emergencies. 
the need that global health continues to remain at the top of the global agenda. 
the importance to recommit to Universal Health Coverage (UHC) in order to fully recover from the COVID-19 pandemic, address ongoing health challenges, and prepare for the next emergency. 

The G7 Nagasaki Health Ministers' Communiqué further summarizes the commitments of the G7 health ministers in the three priority areas: 
1. Develop and strengthen global health architecture for public health emergencies 
Under this priority the G7 health ministers committed to: 
support the leadership role of WHO and the draft proposed programme budget for 2024-2025. In addition, they underscored that the UNGA could play a major role in complementing WHO in its work to address health emergencies, considering their impacts on the entire economy, society, and security of all countries. 
enhancing political engagement towards a more coordinated, sustained and stronger governance for pandemic prevention, preparedness and response (PPPR) at all levels. 
strengthening collaboration between Finance and Health Ministries for PPPR.  
mitigate financing gaps, including through further active participation and encouraging contributions from additional countries for the Pandemic Fund. 
continued assistance to achieve the G7's target of supporting at least 100 LMICs in implementing the core IHR capacities until 2027 as committed in 2022.  
explore together with the G20 Joint Finance and Health Task Force (JFHTF) and international partners a "surge" financing framework for strengthened financing for pandemic "response".  
cooperate to develop interoperable global capacities for pathogen sequence data generation and sharing and to promote initiatives, such as the WHO's International Pathogen Surveillance Network (IPSN). 
continued support to the Global Polio Eradication Initiative (GPEI) to fully leverage this vital resource for public health emergencies and to stay on track for polio eradication by 2026. 
ensure the maximum use of regional and global platforms as mechanism for information sharing of data, priority-setting of the global research agenda, and resources to prevent and control emerging and ongoing diseases. 
prioritizing and sustaining investment in health workforce, strengthening the health emergency professional workforce, including consideration of Global Health Emergency Corps as well as networking, in line with the G7 Pact for Pandemic Readiness.  
further advance exchange on national global health strategies among relevant stakeholders with a view to leveraging their strength and enhancing efficiency and effectiveness of their policy implementation. 
2. Contribute to achieving more resilient, equitable and sustainable universal health coverage through strengthening health systems 
Under the second priority the G7 health ministers committed to: 
working alongside global partners to assist countries to achieve UHC by supporting primary health care (PHC) and developing and restoring essential health services, to achieve better than pre-pandemic levels by the end of 2025. 
support the UHC Action Agenda and the released annex "G7 Global Plan for UHC Action Agenda" to achieve more resilient, equitable and sustainable UHC. In addition, the importance of a global hub function for financing, knowledge management, and human resources on UHC is noted. 
exploring the preliminary idea of an UNGA HLM on health to comprehensively discuss all relevant health challenges in the future and to ensure synergies of existing processes with a view to avoiding fragmentation and duplication. 
exploring innovative approaches such as expanding impact investments in global health. 
improving access to quality mental health services, including through prevention and treatment, and integrating them adequately and effectively into PHC services. 
developing health systems, contributing to healthy ageing as well as sharing experiences with other countries. 
advocating for the inclusion of comprehensive sexual and reproductive health (SRH) services as an essential part of UHC at the primary health care (PHC) level. 
3. Promote health innovation to address various health challenges 
Under the third priority the G7 health ministers committed to:  
explore possibilities to promote health innovation, use of digital technology, regional cooperation and effective evidence-based policy making (EBPM).  
support the development of a MCM delivery partnership. 
support utilizing existing international frameworks to enhance global harmonisation and uptake to international standards in response to public health emergencies. 
work collectively to increase vaccine confidence by improving health literacy and promoting social and behavioural change.   
support investing in the development and adoption of innovative technologies and practices, including non-pharmaceutical interventions, such as antimicrobial stewardship, Infection Prevention and Control (IPC), and innovation in WASH to address infectious diseases as well as AMR. 
explore and implement push and pull incentives that promote investment in R&D of antimicrobials, including contributing to existing global pooled efforts.  
promoting solutions toward maximizing the effectiveness of existing antimicrobials, reducing the need for antimicrobials through IPC, ensuring a steady supply of new ones, as well as enhancing trans-sectoral and international collaboration.
make efforts to accelerate R&D to improve health outcomes with a total package of prevention, risk reduction, early detection, diagnosis, and treatment of dementia as well as to deliver evidence to promote healthy ageing.  
promote digital technologies in health systems and to share global best-practice and lessons learnt. The G7 health ministers also commit to a common vision on health data governance based on access to health data, and the development of action plans at national, regional and global levels. 
the One Health approach by strengthening national-, regional- and global-level collaboration and establishing a context-specific cooperative framework across multiple sectors with a whole-of society and a whole-of-government approach, including for tackling AMR.  
During the health ministers meeting it was decided to launch a research initiative for people suffering from Long-COVID, following a suggestion of Germany. 
"The G7 initiative gives hope to millions of people with Long-COVID worldwide. We will work hard to develop new treatments and improve care."
Prof. Dr Karl Lauterbach
German Federal Minister of Health