Outcomes of the 2023 UN HLMs on TB, UHC and PPPR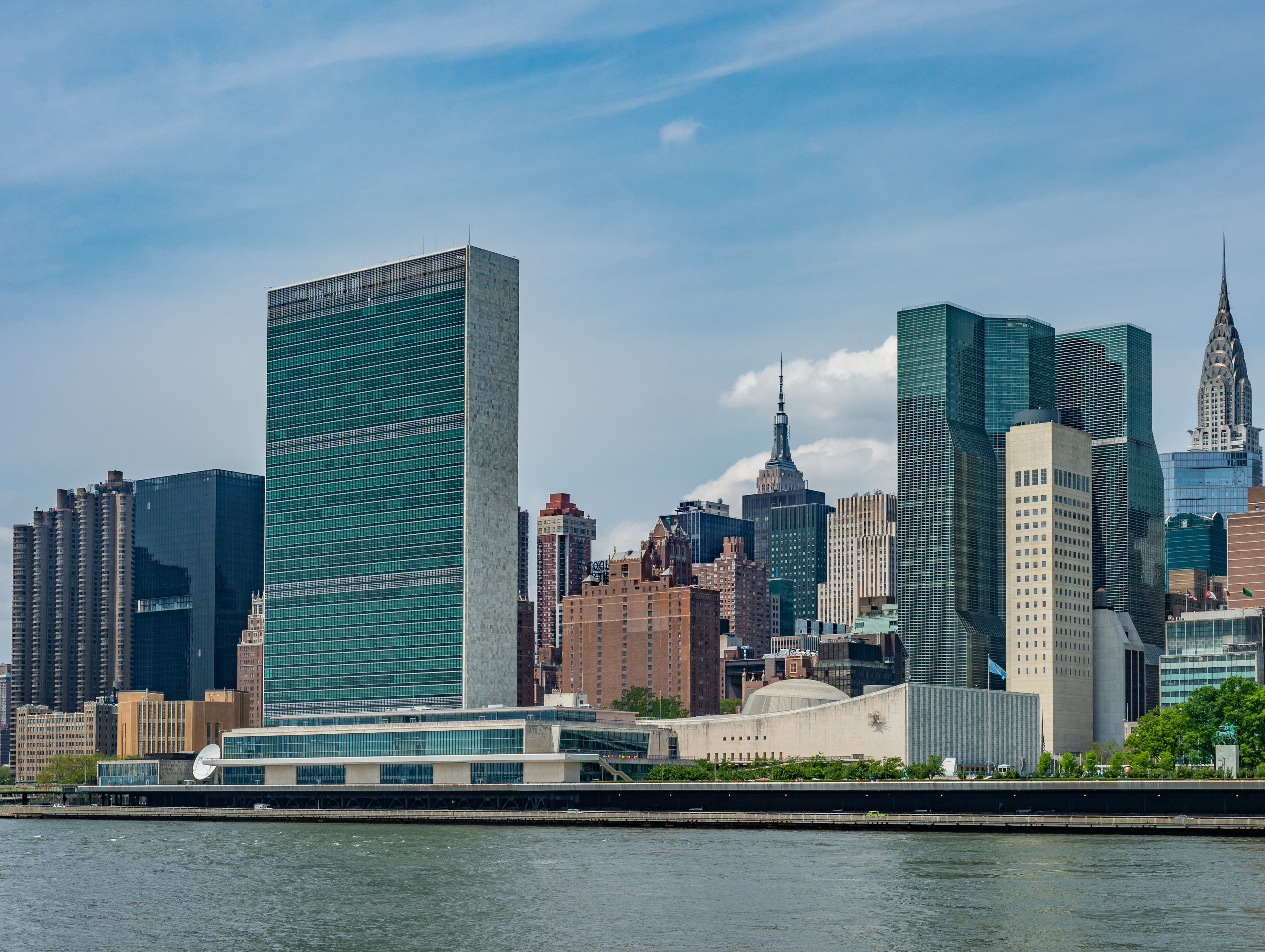 The United Nations High-level Meetings (UN HLMs) on Tuberculosis (TB), Universal Health Coverage (UHC) and Pandemic Prevention, Preparedness and Response (PPPR) took place in mid-September 2023. Explore the outcomes.
The UN HLMs on TB, UHC and PPPR: An Overview
During the week of September 20–22, 2023, the world leaders gathered just before the United Nations General Assembly to assess progress towards the 2030 Sustainable Development Goals and to address pressing questions during three UN HLMs on Health. As German Federal Minister for Foreign Affairs, Annalena Baerbock points out in her statement at the UN HLM on PPPR:
"We are not forgetting our responsibilities – even while Russia's war of aggression is raging on European soil. This is also in our self-interest. Because a virus knows no borders. That is why supporting the most vulnerable also means safeguarding ourselves. Because in our interconnected world, global health is only as strong as its weakest link."
Throughout the week of the UN HLMs, heads of state and governments had a unique opportunity to seize the moment and chart a decisive path forward, particularly in the realm of PPPR. This historic first-of-its-kind High-level Meeting at the UN garnered significant attention from the media and academia. However, it is noteworthy that the political declarations, which were negotiated in the months leading up to the meetings, frequently fell short in terms of concrete, actionable outcomes, clear language, and a compelling case for enhancing global health.

As the UN political declarations provide a compass for future domestic policymaking of states and define the priorities on the programmatic agenda of international organisations, it is crucial to analyse the decisions within the health-related UN political declarations. The following overview breaks down the central results that heads of state and governments were able to commit to.  
Political Declaration of the UN HLM on UHC
In light of the political declaration of the UN HLM on UHC in 2019, several scholars and global health advocates demanded to expand on previous commitments and use the momentum of the UN HLM in 2023 to ensure political commitment backed with adequate resources to make progress in achieving SDG 3.8 "Achieve universal health coverage, including financial risk protection, access to quality essential health-care services and access to safe, effective, quality and affordable essential medicines and vaccines for all."
Primary healthcare: The declaration emphasizes the need to strengthen national health plans, prioritize budget allocations for healthcare, and ensure primary health care as a cornerstone, focusing on comprehensive, evidence-based services, referral systems, and resilience in health systems for UHC.
Financing: Emphasizes the importance of collaborative efforts between finance and health authorities to ensure sustainable, efficient health financing and investment in UHC, with a focus on eliminating financial barriers, reducing out-of-pocket expenditures, and providing financial risk protection, especially for disadvantaged populations. This involves setting appropriate spending targets, mobilizing domestic resources, promoting efficient resource allocation, and strengthening international cooperation to support capacity building in developing countries.
Workforce: Recognising the global shortage of health workers, particularly in low- and middle-income countries, and disparities in health workforce distribution, including during the COVID-19 pandemic, heads of state and governments agreed to accelerate action to invest in health workforce education and retention, strengthening governance and leadership, ensuring equitable distribution, protecting health workers from discrimination, and promoting gender equality in the health sector.
Political Declaration of the UN HLM on PPPR
Drawing from the lessons learned during the COVID-19 pandemic, the global health community was expecting a set of landmark decisions during the first HLM on PPPR in UN history. This meeting, in addition to bolstering the entire PPPR cycle, was also anticipated to shape the future vision of the global health security architecture. Beyond expressing a clear commitment to the ongoing negotiations of the work of the Intergovernmental Negotiating Body, currently negotiating a WHO convention, agreement or other international instrument on pandemic prevention, preparedness and response and that of the Working Group on Amendments to the International Health Regulations (2005), the heads of state and governments agreed upon:
Pandemic Prevention: In the pursuit of sustainable pandemic prevention, global leaders have come to a consensus on the promotion of international cooperation and coordination under the One Health framework, fostering intersectoral collaboration to combat antimicrobial resistance, and bolstering routine immunization and vaccination efforts to prevent outbreaks, safeguard public health, all the while actively countering misinformation.
Pandemic Preparedness: World leaders declared their commitment to working towards better pandemic preparedness. This includes integrating disaster risk management into all healthcare levels, supporting healthcare workers, particularly women who represent 70 percent of the workforce, enhancing local health technology capacities, protecting the well-being of healthcare personnel, and promoting technology transfer and innovation. A further focus was set on public-funded research and development to enhance capacities for producing health tools and expanding the global supply within the framework of multilateral agreements.
Pandemic Response: Ensure adequate surge financing and innovative financing for equitable access to high-quality healthcare, leveraging digital health technologies for secure communication and remote health services, and promoting the supply and distribution of affordable, safe medicines and health technologies.
Political declaration of the UN HLM on TB
Reviewing the progress achieved in realizing the 2018 political declaration on TB heads of state and governments established even more ambitious targets to achieve progress towards the Sustainable Development Goals. Core commitments of the TB declaration included:
Drug-resistant TB: Commit to accelerating progress to end the drug-resistant TB epidemic through improved treatment adherence, digital technology support, universal access to WHO-recommended susceptibility tests and treatments, and comprehensive care while scaling up efforts to collect and report antimicrobial resistance (AMR) surveillance.
Comprehensive care: Enhance comprehensive care for all TB-affected individuals, emphasizing models like nutritional and mental health support, while prioritizing vulnerable groups. Additionally, urgently address gaps in child TB prevention and treatment, implementing WHO guidance for equitable access to services, including vaccines and paediatric TB medicines.
Research: Commit to harness innovation to eliminate TB by 2030 through international cooperation and increased collaboration between the research and innovation community and TB stakeholders. This commitment includes mobilizing sustainable financing, aiming for $5 billion annually by 2027, to develop accessible diagnostics, vaccines, and improved treatments for TB, especially drug-resistant forms. Establish a research-friendly environment that fosters collaboration and equitable access to the benefits of TB research and development across UN member states.

Image source: Unsplash/ the blowup
Learn more about the outcomes of past 2023 high-level political meetings in global health: