World Bank approves Financial Intermediary Fund (FIF) for Pandemic Prevention, Preparedness and Response: What will it look like?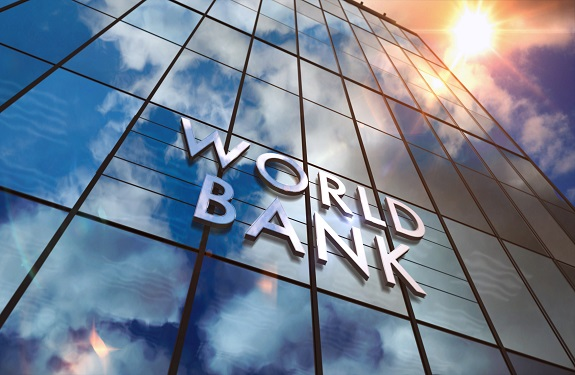 Backed by the G20 the World Bank approved the establishment of a new financial intermediary fund (FIF) to finance pandemic preparedness and response (PPR). 
On June 30, 2022, the World Bank's Board of Executive Directors approved the establishment of a new financial intermediary fund to strengthen PPR capacities. Under the lead of the US and as a prestige project of several G20 presidencies including Italy and Indonesia, the World Bank set an important cornerstone in financing gaps in PPR capacities revealed by the COVID-19 pandemic.
Focussing on low-and middle-income countries, the fund aims at strengthening capacities to prevent and prepare for future pandemics at national, regional, and global level. As World Bank Group President David Malpass highlighted "The World Bank is the largest provider of financing for PPR with active operations in over 100 developing countries to strengthen their health systems. The FIF will provide additional, long-term funding to complement the work of existing institutions in supporting low- and middle-income countries and regions to prepare for the next pandemic."
While the World Bank serves as the trustee of the novel FIF, the WHO plans to assume a central role in providing technical leadership to the FIF. The goal of the FIF is to finance countries' capacity in PPR in particular for laboratory systems, disease surveillance, emergency communication and management, community engagement and health workforce. Beyond country support, the FIF will assist in strengthening efforts on a regional and global level to share epidemiological data, coordinate procurement for medical and non-medical countermeasures and harmonize regulatory measures.
With these ambitious goals in mind, a central question of any fund is its financing. Following the example of other intermediary funds, the FIF will pool investment of public and private sources. With the United States, the European Union, Indonesia, Germany, the United Kingdom, Singapore, the Gates Foundation and the Wellcome Trust declaring their financial commitments to the FIF, the current pledge of $1.1 billion only remains a fraction of the annual budget of $10.5 billion currently estimated by the WHO and World Bank.
The World Bank currently aims at launching the FIF in fall 2022. Until then, the Bank intends to further develop the structure and scope of the newly established fund with inputs by stakeholders revising the Bank's White Paper on the FIF.
While the establishment of the FIF allows for a silver lining in the mostly underfunded landscape of pandemic prevention, preparedness and response, important questions remain to be solved. Will the governance structure allow for an inclusive funding mechanism that involves an equal decision making of donor and recipients countries as well as non-state actors? Which role will the WHO ultimately assume within the FIF? And will the overall goal of a financial instrument for PPR fall behind due to a lack of finances?
Please find further information on the FIF and comments by various stakeholders in the documents and links shared below:
White Paper - A Proposed Financial Intermediary Fund (FIF) for Pandemic Prevention, Preparedness and Response hosted by the World Bank (17 May 2022)
Financing Modalities for Pandemic Prevention, Preparedness and Response (PPR) - Paper prepared by the World Bank and the World Health Organization for the G20 Joint Finance & Health Task Force (March 29, 2022)
Analysis of Pandemic Preparedness and Response (PPR) architecture, financing needs, gaps and mechanisms – Paper prepared by the World Health Organization & the World Bank for the G20 Joint Finance & Health Task Force (22 March 2022)
Recommendations for the Financial Intermediary Fund (FIF) for Pandemic Prevention, Preparedness and Response (PPR) by STOPAIDS (27 May 2022)
A new paradigm is needed for financing the pandemic fund - The Lancet Comment (29 June 2022)
GPMB response to World Bank consultation on a proposed financial intermediary fund (20 June 2022)
How a Pandemic FIF Should Be Different: Reflections on the World Bank White Paper by CDG (2 June 2022)
A Proposed Financial Intermediary Fund (FIF) for Pandemic Prevention, Preparedness and Response Hosted by the World Bank – Elevating Ambitions Beyond Business as Usual Comments from the WHO Council on the Economics of Health for All (31 May 2022)
Comments on World Bank White Paper on a proposed FIF for Pandemic Prevention, Preparedness and Response by Friends of the Global Fund (2 June 2022)
KFF Issue Brief: Civil Society Inclusion in a New Financial Intermediary Fund: Lessons from Current Multilateral Initiatives (21 June 2022)
The Financial Intermediary Fund: a new model that duplicates the Global Fund (aidspan.org) (29 June 2022)